Learn motor & drive system concepts, from basic electro-mechanical energy conversion to advanced DQ control, space vector modulation, encoders and power electronics. Collaborate with experts in FEA-based machine design, sensors, algorithms and mechatronics to assess integrated system performance.
Application Area Featured Designs
This open-loop fan drive system has a 48V DC supply and runs at just under 1800 RPM (187 rad/sec), generating 100 Watts of...

Mike Donnelly
This design shows a stepper motor's ability to control a load angle, not by using a rotation angle sensor for feedback, but rather...

Mike Donnelly
This design includes an ideal Permanent Magnet Synchronous Machine (PMSM) model, as well as a continuous D-Q controller and drive...

Mike Donnelly
Featured Article |
Mike Donnelly
| 7 October 2016
The PartQuest Explore Team is happy to announce that we're adding many models to support motor and control systems development. We've recently added a new PMSM (Permanent Magnet Synchronous Machine) model, and updated our Induction Motor model. We will be adding Stepper and SRM (Switched Reluctance Motor) models in the very near future. Continuous control algorithm blocks that support field oriented control (FOC), such as Clarke and Park transforms, have also been added. Some of these are shown in the design example below.
Featured Article |
Mike Donnelly
| 2 December 2016
In my previous blog, "Mechatronics Engineers … Start Your Motors", I mentioned that we were working on two additional motor types, a Switched Reluctance Machine (SRM) and a Stepper Motor. I'm now happy to report that they have been added to our component library, under the category Magnetic and Electro-mechanical.
Featured Article |
Mike Donnelly
| 21 April 2018
Electric Power Steering (EPS) systems provide a challenging control design problem for system integrators. Because the system directly interacts with the driver's hands, reducing vibration is a must. But controlling the system's fundamental mechanical resonance requires loop compensation, such as lead, which can make the system sensitive to higher frequency disturbances (1). This can include cogging and torque ripple from the motor, or commutation noise from the drive electronics. For this reason, it is essential to have a tool flow that supports a coordinated design effort across these technologies.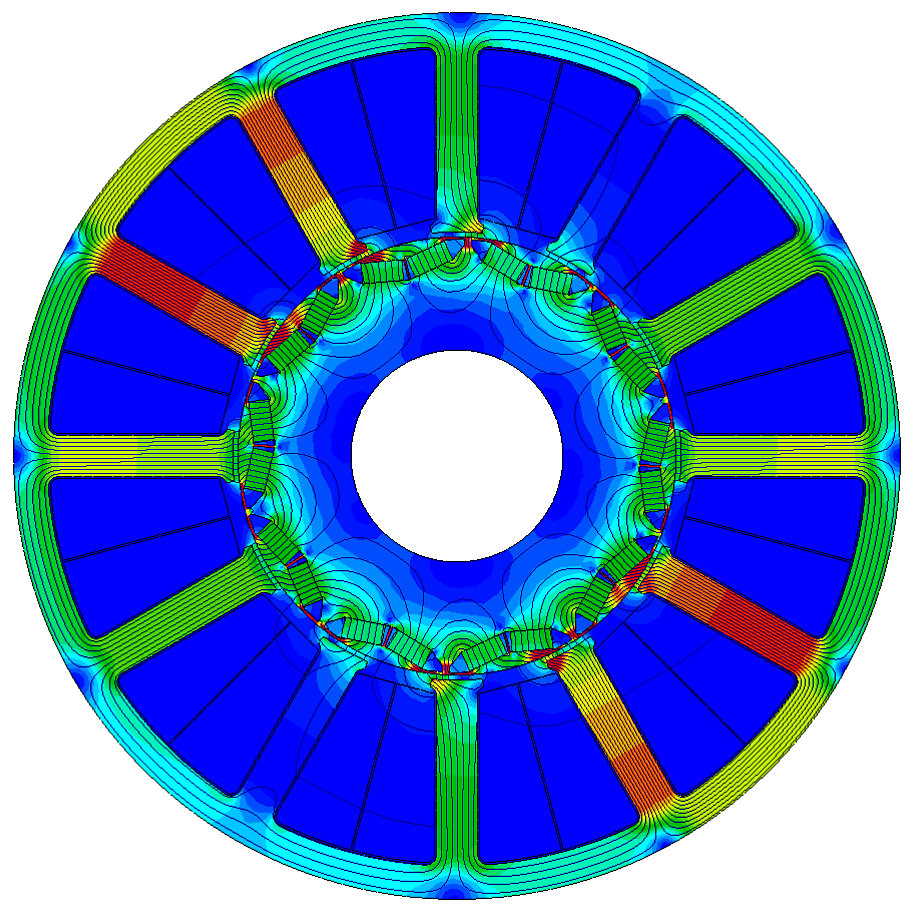 Figure 2. MotorSolve B-field Analysis of the EPS PMSM Motor