A Linear Variable Differential Transformer (LVDT) and analog signal conditioning circuit are used for a position sensing system....

Mike Donnelly
This design shows a stepper motor's ability to control a load angle, not by using a rotation angle sensor for feedback, but rather...

Mike Donnelly
This example shows a VCA driven motion control loop that is acting through an equivalent model of a flexible mechanical structure....

Mike Donnelly
PIDF feedback control theory for FRC motor speed control

See blog for detailed information

Darrell
Featured Articles
Featured Article |
Darrell
| 1 February 2017
Do you struggle to understand how to use the Talon SRX controller effectively? What is PID and PIDF? How does feedback control work? What is feed-forward control? How are values of P, I, D, & F determined? How is the new Talon SRX "motion profile" feature supposed to be used?
If these are your questions, this blog is for you.
Featured Article |
Mike Donnelly
| 21 April 2018
TElectric Power Steering (EPS) systems provide a challenging control design problem for system integrators. Because the system directly interacts with the driver's hands, reducing vibration is a must. But controlling the system's fundamental mechanical resonance requires loop compensation, such as lead, which can make the system sensitive to higher frequency disturbances (1). This can include cogging and torque ripple from the motor, or commutation noise from the drive electronics. For this reason, it is essential to have a tool flow that supports a coordinated design effort across these technologies.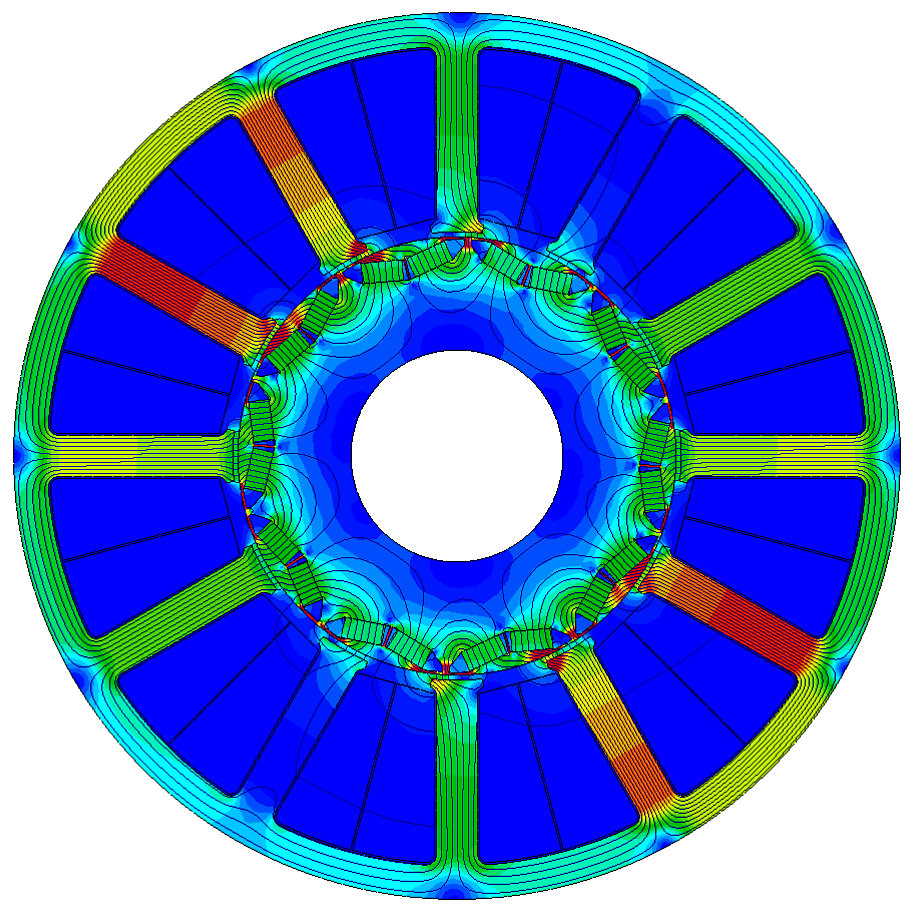 MotorSolve B-field Analysis of the EPS PMSM Motor